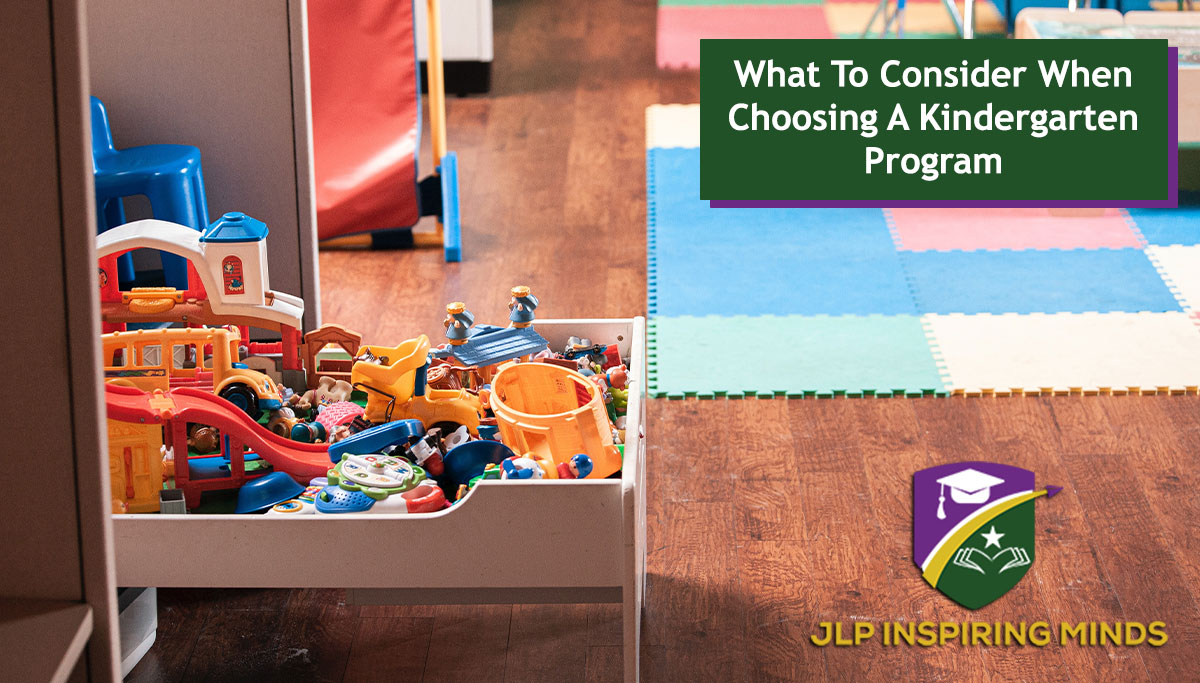 Choosing a top-quality kindergarten program that will be a good fit for your child is an exciting and sometimes challenging process. With the overabundance of information at our fingertips, how do parents know what to consider when choosing the right kindergarten for their children?
Your child's education starts from the moment they are born and kindergarten programs should have a few key ingredients in them to ensure the best learning environment for their growing minds.
If you're a parent looking for a kindergarten program that ticks all your boxes, you've come to the right place.
JLP Inspiring Minds is a private school that values:
Creating an empowering, growth mindset atmosphere
Nurturing innovation and excellence in our little ones
A positive learning and growing environment
Diversity and inclusion
Ensuring everyone is seen, appreciated, and treated as important
Creativity, personal development, and self-confidence
We focus on extending the knowledge base of all our learners. We also know that one of the biggest decisions to make for your child is where they will get the best education. At JLP Inspiring Minds, we use years of classroom research and testing to educate children from preschool to third grade with our private school curriculum.
Below are 3 things to consider when choosing a kindergarten for your little ones.
1. Safety And Security First
Safety in a kindergarten school is not only about physical security, which we prioritize, but also about providing children with what they need to grow safely and confidently. The best learning happens when children feel safe in their own unique skin, safe around other people, and in each environment, they are part of.
Our curriculum and learning process includes paying special attention to the needs of the individuals who are enrolled. We honor different ways of learning and accommodate each child so that they can thrive and grow.
Quality Education
There's a reason why quality education is one of the United Nations Global Sustainability Goals. According to global statistics, 'about 5.5 million more girls than boys of primary school age were not enrolled in school in 2018′.
Although primary school age is older, the importance of education for all people from as early as kindergarten is a crucial goal. One which we are proud to contribute to in the best way possible. We provide young people with an environment that supports them in learning and early childhood development.
3. Kindergarten Values
The values of a school set the tone for the way the school is run and the feeling of the environment in the classroom or playroom. Ask yourself questions about whether the values in a school will support the values you want to instill in your children. When you have a sense that the values between home and school would be harmonious for your child, then it's easier to decide on a kindergarten program.
Kindergarten Program at JLP Inspiring Minds
At JLP Inspiring Minds, we are genuine in our approach to early childhood development, quality education, and helping children become who they were made to be.
The environment we nurture provides a sense of safety, comfort, and the right nutrients young minds need to grow and thrive with confidence.
Get in touch with us today for more information at 954-933-2982.