Preschool Program Overview
Welcome to Inspiring Minds Preschool: the cornerstone of quality early childhood education in the heart of Tamarac, Florida.
In the early years of life, a strong foundation determines the trajectory of lifelong learning and development. That means choosing the right preschool is paramount. Research indicates that children who attend high-quality preschools are more likely to succeed academically, have higher incomes, and lead stable lives as adults.
Read on to learn a few of the reasons why many South Florida parents are choosing Inspiring Minds Preschool in Tamarac.
Why Choose Inspiring Minds Preschool?
We understand that you want to give your child the best start in life. The staff at Inspiring Minds Preschool is committed to providing an environment that balances learning with fun, and discipline with understanding. Our preschool program emphasizes the development of the whole child, setting the stage for future academic and personal success.
The first five years of a child's life are instrumental in laying the foundation for all future learning. Therefore, our program is tailored to stimulate the intellect, foster social skills, and nurture the innate talents of each child. We don't just focus on academics; our goal is to offer a holistic, nurturing environment where your child thrives across all dimensions: cognitively, emotionally, physically, and socially.
Comprehensive Development In A Nurturing Atmosphere
Inspiring Minds Preschool aims to create an enriched environment where children are eager to explore and discover. By adopting an interdisciplinary approach, we ensure that every child's unique abilities are recognized and nurtured, setting them up for long-term success, both academically and in life.
You and your child can expect:
The Finest Educators
Our teachers are our greatest asset. Each educator is certified in early childhood education, and many hold advanced degrees in education or related fields. All our staff undergo regular training and professional development to ensure that they are up-to-date with the latest educational trends and methods.
We maintain a low student-to-teacher ratio, ensuring that each child receives individualized attention. Our teaching staff is skilled in identifying unique learning styles and adapting their teaching methods accordingly.
A Commitment To Safety
The safety of your child is our top priority. Our preschool is equipped with secure entrances, surveillance cameras, and safety drills to ensure that children are well-protected. Teachers and staff are trained in emergency response, first aid, and CPR.
Our Educational Approach
The curriculum at Inspiring Minds Preschool is a perfect blend of structured learning and free exploration, aimed at offering a holistic education to our young students. We incorporate the best elements of several educational philosophies, including Montessori, Waldorf, and Reggio Emilia to provide a rich and diverse learning experience.
Preschool Curriculum Highlights
Inspiring Minds caters for children ages 18 months to 5 years. Each element is designed with each age group in mind. While this curriculum takes the child's natural curiosity in mind, it is rooted in educational research and best practices, including:
Core Subject Mastery
A core subject mastery focuses on
Language Arts: Enhancing vocabulary, early reading, writing skills, and fostering a love for literature.
Mathematics: Building numeracy skills and understanding basic mathematical operations and concepts, such as shapes, patterns, and measurements.
Socio-Emotional Growth
"Socio-emotional growth" is a term that refers to cultivating lessons in empathy, sharing, communication, and cooperation. It also involves role-playing and drama to understand various emotions and scenarios. Socialization in young children is just as vital as learning numbers and letters.
STEAM Integration
Our curriculum introduces children to the exciting world of Science, Technology, Engineering, Arts, and Mathematics in the following ways:
Hands-on experiments and activities that range from simple experiments to learning about weather, animals, and the environment.
Interactive technology modules for digital literacy.
Engineering tasks that bolster problem-solving skills.
Artistic endeavors to stimulate creativity.
Mathematical puzzles and activities for cognitive development.
Enrichment Activities
Beyond the core curriculum, we offer supplementary activities to enrich the preschool experience, such as:
Physical education: outdoor playtime to hone motor skills and coordination.
Music and movement: Encouraging rhythm and self-expression through musical instruments and dance.
Art and creativity: Painting, crafting, and sculpting to foster creativity and improve fine motor skills.
Library time: Cultivating reading habits allows children to explore diverse genres.
Gardening: Teaching sustainability, patience, and the joy of seeing the fruits of one's labor.​​​​​​​
Culture immersion: Celebrations of global festivals to teach respect and appreciation for diverse cultures.
Methodologies And Pedagogy At Inspiring Minds Preschool
Every child is unique, and our teaching methods honor these differences. Activities are tailored to cater to individual learning styles, ensuring each child feels valued and understood. These activities include:
Inquiry-based learning: Children are natural inquirers. Our program encourages questions, exploration, and discovery. Teachers facilitate rather than dictate, guiding children to find answers and understand concepts deeply.
Collaborative learning: Through group projects and interactive sessions, children learn the value of teamwork, effective communication, and collective problem-solving.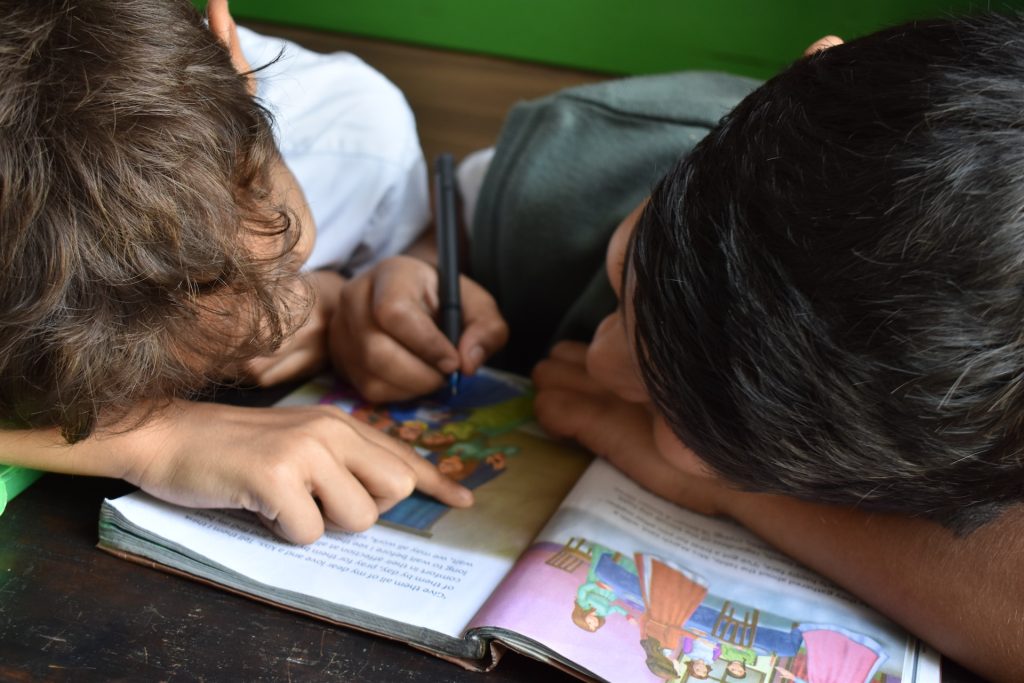 Parental Involvement: A Partnership For Success In Preschool
As a parent, you are your child's first teacher. We believe in the power of collaboration between parents and teachers for a child's success. Through regular newsletters, parent-teacher conferences, and special family events, we keep the lines of communication open.
Our digital communication platform allows you to monitor your child's daily activities and progress. You are also invited to volunteer in classroom activities, be part of our parent council, or even participate in special events and outings
Inspiring Minds Preschool in Tamarac, Florida is a testament to innovative early education. We warmly invite parents to visit our campus, interact with our educators, and witness first-hand the vibrant learning environment we provide.
The Right Preschool For Your Child In Tamarac, Florida
Selecting the right preschool is a monumental decision in a child's educational journey. You are not just selecting a school; you are choosing a community, a family, and a solid foundation for your child's future. In entrusting your child's early education to us, you're providing them with an unmatched opportunity for growth and success.
Our goal is not just to prepare children for the next step of their educational journey, but to instill a lifelong love for learning. The best gift you can offer your child is the gift of quality education. To learn more about our program, call Inspiring Minds Preschool at 954-933-2982.
Preschool Curriculum
Frog Street and Early Literacy and Learning Model/Plus
Frog Street Infant Curriculum
Frog Street infant is designed around the latest early brain research and includes 264 domain-based activity cards specifically designed for little ones 0-18 months. The program is designed to equip caregivers to foster essential growth and build a strong learning foundation.
It offers child-centered intentional activities. Easy-to-follow ideas presented on 5" x 8" cards can be easily incorporated into daily routines to help young children meet developmental milestones. Cards are color-coded by 5 essential learning domains: · 1) Physical Development; 2) Cognitive Development; 3) Language Development; 4) Social Emotional Development and 5) Approaches toward Learning, resides in and throughout other domains. Each domain includes activities for four age ranges:  0-3 months; 3-6 months; 6-12 months; 12-18 months.
Frog Street Toddler Curriculum (18 months to 36 months)
It is designed around the latest brain research and includes 52 weeks of easy-to-use activities created specifically for little ones 18-36 months old. The program is designed to equip caregivers to foster essential growth, meet the needs of all learners, and embrace the joy of learning each day!  The 5 learning domains are the following: Language Development, Cognitive, Physical Development, Social Emotional Development, and a fifth domain, Approaches toward Learning, resides in and throughout other domains. 
Differentiated Instruction
Children are at many different developmental levels during the period of growth from 18-36 months of age. Frog Street offer opportunities to meet the needs of all learners by offering "Adaptations" for less mature or developmentally delayed learners and more challenging activities for ready learners.
Frog Street Three-Year-Old Curriculum
Three-year-old are special! They are transitioning from parallel play to interactive play, and their language capacity is blossoming. They are becoming much more mobile, and they are learning to show genuine affection and concern for their peers.
Frog Street Threes meets the specific needs of three-year-old in key areas of development:
1.Social Bridge
Interactive play

Sharing

Caring

Following through on commitments
2.Literacy Development
Engaging read-aloud

Vocabulary development

Formal introduction to the alphabet

Phonological awareness

Writing and fine motor skills
3.Fondamental Math
Attributes 

Classification 

Patterns 

One-to-one correspondence

Order

Numeration

STEAM

Logical reasoning & problem solving
Frog Street Pre-Kindergarten Curriculum
Frog Street Pre-Kindergarten is a comprehensive, dual language program designed to meet the needs of diverse learners while supporting 10 learning domains. Frog Street Pre-Kindergarten is organized around 9 thematic units integrating
Literacy

Math

Science

Social Studies

Social-Emotional Connections

STEAM

Technology

Assessment

Family engagement
It also pairs intentional instruction with meaningful opportunities for children to engage and interact through hands-on explorations.
The Early Literacy and Learning Model/Plus (ELLM/Plus) is a research-based, comprehensive curriculum for 3-, 4-, and 5-year-old preschool children that has been proven to be effective improving children's early reading achievement in an experimental study. The literacy-focused curriculum builds children's cognitive development through literacy, mathematics, science, social studies, the arts, motor experiences, and physical health. Children's acquisition of important cognitive and social/emotional development is facilitated through interactions with supportive teachers and other adults who encourage children's curiosity, persistence, and creativity by planning and implementing engaging activities and providing support during learning experiences. ELLM/Plus is designed to expand children's vocabularies and refine their understanding and comprehension of words they know and use. This curriculum was created to improve reading among children, particularly those children who come to school under prepared.
The Objectives of ELLM/Plus are to:
Increase achievement of 3, 4, and 5-year-old children, with special attention to at-risk children.

Translate research findings into usable information

For educators and others involved in the care and instruction of young children.

Provide regular and ongoing literacy training to all participants.